Normandy House Publishers
New Epoch Productions

Dr. Jack Bacon, Futurist
I inspire organizations to embrace a changing future, and
I work with the men and women who shape it every day.
<![if !vml]>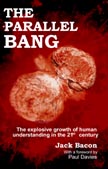 <![endif]>
Click menu to left for speeches, schedule, videos, etc.
Click Here to cast votes on The Parallel Bang factors.
__________________
Books by Dr. Jack Bacon:
My Grandfathers' Clock
<![if !vml]>
<![endif]>
A 1000-year voyage in technology and its impact on society
448 pages, hardcover
ISBN 0-9708319-1-9
CLICK HERE TO EXPLORE THIS BOOK
My Stepdaughter's Watch
OUT OF PRINT
A 50-year forecast of technology, society, and the coming generation
334 pages, softcover
ISBN 0-9708319-2-7

 
The Parallel Bang
<![if !vml]>
<![endif]>
The Explosion of Human Understanding in the 21st Century
160 pages, softcover
ISBN 0-9708319-3-5
CLICK HERE TO EXPLORE THIS BOOK
Motivational Speeches ................. Books
More about New Epoch Productions:

New Epoch Productions is a collection of enterprises that motivate and educate young professionals and students on the leading edge of technical & societal change. We accomplish this mission with great compassion, humor, and perspective, as we celebrate the "big picture" of generational progress. Motivational speeches, books, seminars, and other presentations inspire and educate the leaders of tomorrow, underscoring the contributions and potential of every generation: especially the current one. Grimbaldus Productions provides well-researched, educational tours of the past, present, and future, with entertaining perspectives of technological, social, philosophical, and even fashion trends.

We draw our logo from one of the earliest and best-referenced roots in Anglo-American genealogy: a knight named Grimbaldus, who fought on the Norman side during the Battle of Hastings in AD 1066. He is reported to have a kinship to William the Conqueror. He evidently took his name from Saint Grimbald, a Norman who went to England a century and a half before him. It is statistically evident that over a billion people are now related to this one man. If you are of Anglo-American heritage, it is probable that Grimbaldus is one of your ancestors.

<![if !vml]>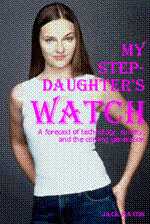 <![endif]>
Our logo is adapted from a tiny segment of the 11th century Bayeax Tapestry (c. 1089). Our selected knight is representative of Grimbaldus, a nearly anonymous member out of the vast army depicted on the tapestry, who is nonetheless integrally woven into this fabric of history. The tapestry, like history, might well have unraveled differently were it not for our little knight. He, like us, saw history in the making everyday of his life. His anonymous contributions have been felt for centuries. So too all of our contributions will have an impact far beyond our lives.